Peak Show presents
Welcome to Tales From the Rec Room – a podcast that uses nostalgia as a jumping-off point for a discussion on pop culture, context, rabbit holes, pop psychology and more! Movies, TV, music, video games – did you first consume it via physical media in a rec room? Then we'll cover it.
---
Latest episode
Majora's Mask
Happy Halloween! Bree is joined by her old friend Jason Edwards on this special occasion to discuss a spooky, scary… video game? In 2000, The Legend of Zelda: Majora's Mask took players by surprise and alienated a generation of Zelda fans. Or did it? While Majora's Mask was certainly a departure from the familiar formula due to its altered structure, uncanny valley characters and, of course, its horror elements, the retroactive portrayal of Majora's Mask as a video game that was unappreciated in its time may be slight revisionist history. Nevertheless, Bree and Jason get to the bottom of what made Majora's Mask so special then and now, how it influenced adventure games, whether or not it is the true best Zelda game and how it fits into the franchise as a whole.
Read Jason's newsletter: https://thesecrethistoryofmodernlife.substack.com/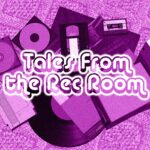 ---
Previous episodes
The Dark Knight
On the season finale of Tales From The Rec Room, Bree is joined by We Hate Movies co-host and film critic Chris Cabin to discuss one of our favourite "dadfernoon" movies, The Dark Knight. Where does this movie fall in the big picture of Nolan's films? Could he ever take on another superhero movie? Why do dads love this movie so much? Does this movie's take on surveillance age poorly? Is this movie about good versus order? Also, Eric Roberts!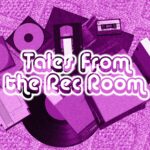 Titanic
All aboard the S.S. Hubris! Bree is joined by Chelsea Jupin (chelseajupin.bsky.social) to go to the intersection of Chick Flick Ave. and Disaster Movie Blvd. to re-explore Titanic. We discuss the seemingly endless power of Leonardo DiCaprio, 90s superhunk, being "second VHS" girlies, and how James Cameron is really just girlie in a Titanic phase who was given a blank cheque. Plus, Bree talks about her first movie boobs, while Chelsea reflects on the love of historical dramas sparked by this movie, and there's a lot of talk about what a "huge-budget" movie looks like now. We defend the love story, dissect the deleted scenes and ponder about James Cameron's feelings toward the Irish.
Juno
Bree hangs out with friends of the show Frederick Blichert and Mynt Marsellus for a look back at the highly affected, 2007 indie darling Juno. What was the experience like watching this movie as a high schooler versus middle schooler versus young adult? Why did people turn on this movie and the screenplay so much – and was it justified? Is there a possible queer reading of this movie? How does the fall of Roe V. Wade affect the viewing of this movie in 2023?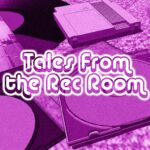 The Sisterhood of the Traveling Pants
Bree is joined by self-professed book nerd Maggie Taylor (@maggieolsontaylor) to discuss the coming-of-age book series that shaped us all and then abandoned us, The Sisterhood of the Traveling Pants. Is the fifth book a betrayal of the characters? Is Carmen Lowell all of us? Should Eric Richman be in jail forever? Do teenagers even like jeans anymore? And why aren't there more books about girls just being supportive of their friends? Also, jail for Eric.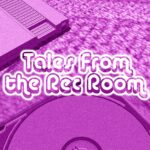 Get Over It
Strap in as Bree and Kelsey discuss the okay-est teen movie of 2001 – which might have very well been so okay that it killed the genre all together. We discuss Get Over It, fawn over Kiersten Dunst, ponder what kind of messed up name Berke Landers is and wonder if teen movies are even allowed to be so okay anymore.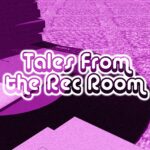 Miracle
Hockey expert Liz stops by the Rec Room with her DVD copy of Miracle. We break down what is generally regarded as one of the best sports movies of all time and discuss why exactly it is regarded as such – and yes, acknowledge the propaganda as well! We break down the Brooksisms, fawn over the f**kboys and ponder: where have all the modern sports movies gone?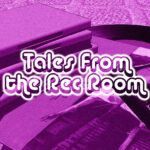 Chrono Trigger
Ottawa-based journalist and former Nintendo Power aficionado Ted Raymond joins Bree as they settle into the rec room for a time-travelling adventure with Chrono Trigger! Largely regarded as one of the best RPGs, if not video games, of all time, we discuss how this game influenced our love of video games and storytelling, follow the careers of the Traveling Wilburys of video game production and determine which Final Fantasy game was the undisputed best.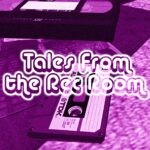 Clone High
Way way back in the early '00s, Mike and Bree discovered a cartoon. Friend of the show and cartoon expert Michael Stephens pops by to discuss the short-lived series Clone High. The series came at a perfect trifecta of sketch comedy, adult animation and teen dramas. And yet, no one watched it. Then some people wanted it back and it came back and was bad. But that doesn't change the beauty that was Clone High, which might be the best MadTV sketch that never happened. We discuss the animation highs and lows, why we're kinda fine with Gandhi being discontinued, and why the reboot just does not work.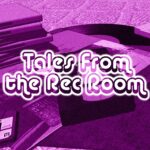 Center Stage
Episode 2 features writer, social media pro, dancer and mom Rachel Kellogg talkin' Center Stage. We continue riding this late-90s/early-00s wave of teen movies and discuss the highly specific genre of the "elite academy movie," ponder the difference between this and male-targeted sports movies, dissect the glory days of stunt and dance doubles, make the inevitable Save The Last Dance comparisons, get very alienating as we talk about our dance histories and wonder if this movie is both incredibly specific to its time and very, very timeless.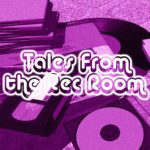 10 Things I Hate About You
Episode 1 features blogger, author and all-around movie-lovin' guy Kyle Martinak to discuss the millennial classic, 10 Things I Hate About You. We go back to the glory days of movie original soundtracks, reminisce about the days when teen characters were allowed to be jerks and look 30, ponder the enduring power of Save Ferris and discuss how this movie shaped not only our lives, but also the "high school movie" wave of 99-00.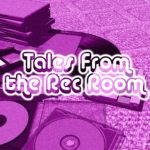 ---
---
---
Intro music for TFtRR provided by Jack Dump.
---
Peak Show Episodes here!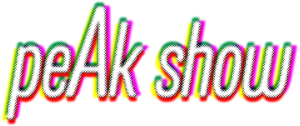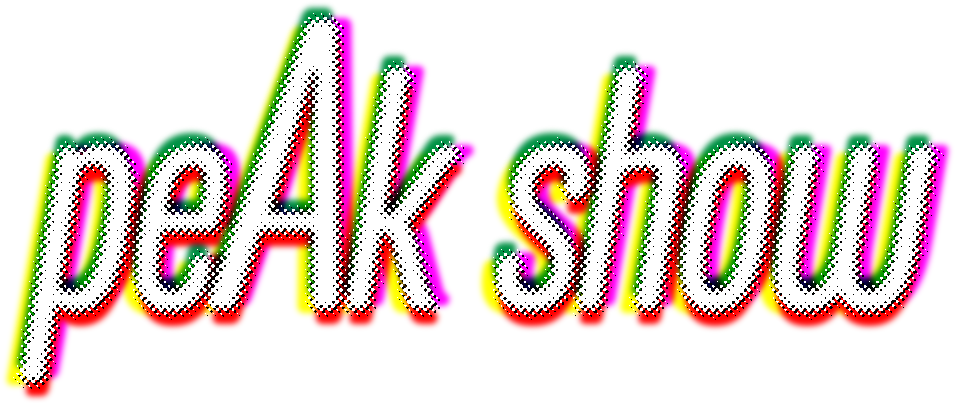 ---
The Feed (Every episode in one big list!)
---
Comments, suggestions, questions? Send to admin@peakshowpod.com